Happiness and Health – My Secret to Losing Fat, Getting Abs, Eating Great, and Having More Strength and Energy – Part One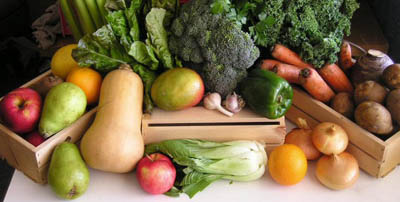 This will be a three part article about my experience on achieving health and happiness, losing fat, getting abs, and having more strength and energy.
You might hear people say things like, "I have health issues, I can't lose weight, I am not happy with who I am, what I do, where I live, I have no energy..." and the like. Now, not to shortchange anybody or doubt them, I just think that life is what you make of it. When playing poker, you don't get to decide the cards you are dealt. Why not try to enjoy yourself? It's your choice if you want to put money down, you are accountable for that choice, and that's it.
We can all use some help every once in a while, timely information, and maybe a little health research about nutrition health can be priceless.
Long story short, I managed to cut 15 lbs in about 2 months, this was back in May/June. I then lost an additional 5 lbs over the next month, and now through August, I have maintained that loss. It may seem like a little, or a lot, it depends on your perspective. Being 170cm in height, or 5'7″, I have a slim, muscular, and well defined build. I feel great, and full of energy; the physical, mental and health aspects are fantastic. I did not even go to the gym once (which really frustrated a lot of my peers).
My secret? Sex, eating well, and a lot of sleep. Sex covers the majority of the happiness part of it, and it burns a lot of calories. An absolutely excellent form of physical exercise (that's probably why I didn't need to go to the gym). Health-wise, allow me to define the latter of those requirements in greater detail, you might even be able to gain something from my experience. I don't claim to be a health professional, nutritionist, or even a health guru. I am just a guy, who is taking responsibility for his health, and sharing my experience, findings, and maybe rant for a bit.
The health of our body is our responsibility, regardless of what physical ailments, or advantages we have. It is imperative that we educate ourselves on a matter of things for better health, and most importantly, a better life.
How? My Plan: Generally, eat a lot of nutrient-rich vegetables and fruits, preferably local, especially organic, non Genetically Modified Organism (GMO), consuming a decent amount of whole grains, cut out meat products except for fish, eliminate refined sugars/sweeteners, eat small meals several times a day, take some dietary supplements, drink plenty of water, and get lots of sleep. Also, I wanted to avoid mixing carbohydrates and proteins in the same meal, eat vegetables with every meal, and only eat fruit on its own, as a like snack. As for fat, I just made sure to eat the least amount of saturated, and specifically high in trans-fat foods as possible. In terms of gym exercise or weight training, I had to cease it in order to not skew the results.
What Actually Happened: I was surprised to find a mix of achievements and failures of staying consistently disciplined on the plan. I did not eat nearly as much vegetables that I wanted, kinda sad actually… and when I did get the chance, they were mostly flash frozen vegetables (most likely imported/GMO too). It was more difficult than I thought to consistently incorporate fresh, locally produced vegetables into my diet. I was fairly consistent with my bowl of rolled oats every morning for breakfast, and eating small meals several times daily. Eating mainly fish was not a problem for me, I did however, a few meals every week, eat foods containing beef, chicken, or pork (no complaints). I did an excellent job of avoiding refined sugars and low calorie sweeteners. No glucose fructose, no High Fructose Corn Syrup (HFCS), no Sucralose, and definitely no Aspartame (I like my soda pop, but I kept that to a minimum, like once a week, and only natural cane sugar soda). I did manage to stay well hydrated with lots of filtered tap water, and got lots of sleep too. The plan ended up doing pretty well for my development and health.
What does this mean? My conclusion came not by eating great exactly (as you can see), but rather by not eating poorly. Since I did not eat a lot of vegetables, I can't say I owe it to the veggies. Basically, not eating as much meats, avoiding the refined sugars, staying well hydrated, and getting lots of sleep were the key factors for my results. Did the supplements help? I can't say for certain, I would like to think so. I definitely wasn't getting the right amount of vitamins and minerals from what I was eating on my own, so I imagine that the social and health aspects of it were worth it.
For work and health! No risk, no reward! (Sorta)
As to how I came to this plan and why I made the choices that I did, that will be in Part Two. See you soon!
Happiness and Health – My Secret to Losing Fat, Getting Abs, Eating Great, and Having More Strength and Energy Part 2, Part 3